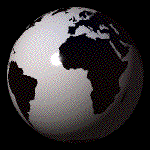 .
SITE MAP
Johnny Sonsini Sottile*

Music background available: Turn on speakers & turn up volume.
Best viewed using Internet Explorer browser.
We've all been asked by others to tell them "all about ourselves."
And so the inspiration for this portal site.
"All About Johnny!"
"Johnny" is a name that has been associated with me my entire life... oddly more so in my adult life. Though I normally use my two given names, John David, as my parents did when they "meant business," or just John... with an initial only when forced...
Johnny is the common thread.
Below, I've introduced / indexed some of my sites and some related to my work so that you can either link to the home page or in some cases go to a specific page, if provided. Hopefully this order serves well.
T.S. Elliot once wrote...
"Hell Is A Place Where Nothing Connects To Nothing"
So, Let's Get Connected!
MOST RECENT
PROJECTS | VENTURES | WEBSITES
 
 
 
 
 
 

CLICK PHOTO TO ENTER

SHERMA ALL ACCESS

CLICK PHOTO TO ENTER

21 WORD SALUTE (tm)

CLICK PHOTO TO ENTER

SCHOLARSHIP SITE

 
 

CLICK PHOTO TO ENTER

ELMARTIN FARM

CLICK PHOTO TO ENTER

HERE LIES MY HEART

CLICK PHOTO TO ENTER

DARTMOUTH MASCOT

 
 

CLICK PHOTO TO ENTER

LORETTA'S SALON

 
There are thousands of wisdoms regarding life and business.
Of them all, this is my favorite.
Just when the caterpillar thought
that its world was over,

it became a beautiful butterfly!
The Heart of The Berkshires
MA / USA
413-442-2118
 

You may get lost.

Oh, go ahead... CLICK IT... See for yourself.

You're going to do it anyway!

You're listening to Pink Floyd's "On The Run."

Full credit & link to optional purchase at Amazon below.

 
"Worse than not being able to see is to have No Vision"
Helen Keller
.

"Johnny Sotts"

Sales | Marketing | Biz Development

Consulting | Coaching | Creative Services

Web Identity & Online Marketing Integration

Johnny Sotts is a name that has followed me through my entire career in sales and marketing, including my own marketing companies, during which I also became known as "SWAT".

The following sites belong to Johnny Sotts.

A "must read" -- Some key points >>

Today, I live by 3 Simple Truths,

because humans, with all their intelligence,

are still iterative beings who seldom,

if ever, "get-it-right" the first time.

1

The best strategic plan, unexecuted, is worse

than the worst strategic plan, well executed.

because if "Practice Makes Perfect" then

"Execution Makes Excellence."

2

There's a fatal flaw in the maxim,

"Plan Your Work and Work Your Plan,"

if one works only what is planned

and does not adapt it to reality.

3

One cannot "armchair" sales.

It's a full-contact sport that requires

a seller to open the buyer's wallet

during an exchange of hard dollar value...

not just their minds in a pretend dollar

focus group.

 

The First Rule of the Military

"Control The Battlefield"

Corollary Rule #1

"Know Where It Is!"

Corollary Rule #2

"Cutting-off Enemy Supply Lines

Is Critical To Winning The War."

 

Collection Of Past Biz Insight Articles

Unique Approaches To Sales & Marketing Based On Seller's Weakness

Sales / Marketing / Individual & Business Development.

Proven Impact based on JDS structures & disciplines

TRUST MEASUREMENT...

NOT YOUR PERCEPTION

Even when you try to measure,

often it is difficult to impossible.

COUNT THE BLACK DOTS

(Must First Enlarge Image)

"No problem can withstand the assault of sustained thinking"

Voltaire

Sottile's Winning Action Teams

S*W*A*T Tactical Marketing Agency (tm)

(

HOME PAGE

)

"Tactics Make Strategies Happen"

JDS

SALES AND SURVIVAL ARE NOT A CHICKEN OR EGG PROPOSITION...

WITHOUT STRONG SALES, A COMPANY'S SURVIVAL IS KAPUT!!!

This requires no philosophical debate.

It's a truth like gravity... and as real.

While heading the sales and marketing function for a previous employer,

I used to daydream about calling in a skilled task force to help me achieve my goals...

especially when time and quota were pressing. But, there was no "ready-reserve."

I fulfilled this dream in 1983 with S*W*A*T(sm), a self-contained marketing & sales force,

whose mission was to supercharge the effort of companies, organization, and individuals.

From roots in high technology, S*W*A*T broadened its services in '86 to meet the business development needs of various clientele. Since then, it has stood in the trenches with high-low-no-tech companies, organizations, and individuals in both "business-to-business," and "business-to-consumer" endeavors.

S*W*A*T called itself a strike force to reflect the disciplined approaches, talents, and services which it brought to the process of obtaining new, or expanding present business.

S*W*A*T's orientation has always been hands-on.

We do not just give advice; we help to implemented it!

Today, S*W*A*T's core mission is the same.

S*W*A*T's "Can do... Will do" spirit exists thru my consulting which is reinforced,

if necessary, with high-powered, freelance professionals and sub-contractors

replacing the self-contained employees.

Today, S*W*A*T's Enhanced Tactics

engage the spectrum of the digital revolution.

 
 
 
 

Hustle

Hustle is doing something that everyone is absolutely certain can't be done.

Hustle is getting the order because you got there first, or stayed with the effort after everyone else gave up.

Hustle is shoe leather, and elbow grease, and sweat... and also, missing lunch.

Hustle is getting prospects to say "Yes" after they've said "No" twenty times.

Hustle is doing more unto a customer than the other guy or gal is doing unto him or her.

Hustle is believeing in yourself, and the business that you're in.

Hustle is the sheer joy of winning.

Hustle is being the sorest loser in town.

Hustle is hating to take a vacation because you might miss a piece of the action.

Hustle is heaven if you are a hustler

Hustle is hell if you're not.

 
 
 
 

You See the World,


But Does It See You?

What Is Your "Net" Worth? -- Consulting / Web-centric Marketing / Email Promotions / P.R.

Let Your Light Shine

"Your playing small does not serve the world.

There's nothing enlightened about your shrinking."

Nelson Mandela

Metaphysically...

you can contemplate that you are... and therefore, that you are.

But friends... in cyberspace, if others can't find you... you aren't!

You are a zip, zilch, nada, nein, nowhere man / woman / entity

or rebel with or without a cause,

P-E-R-I-O-D !

Ella Fitzgerald Sang It Best

"Is You Is... or... Is You Ain't"

Google Yourself To Find Out!

-- Online / Offline--

Online Identity With Offline Marketing Integration

Websites design & creation | Domain name search, buying, registration, and mapping
Copywriting / content development | Optimizing existing graphics / scanning new ones
Email account creation reflecting domain | Training for on-going routine text updates

Existing site audits / recommendations including site navigation architecture

Social webs, blogs, and wikis | Communities, groups, and webrings
Site updates and enhancements for site developed by us

Online business development strategies | Competitive keyword research and analysis
Search Engine Optimization (SEO) | Pay-Per-Click (PPC) advertising campaigns
Reciprocal linking, strategic partnerships,and affiliate programs
Email systems, emailing lists, plus newsletters promotions

Onsite / in-studio audio/video/photo productions with site integration

Electronic Press Kits (EPK) & "insider" media webpages
Press / Media release optimizaton and distribution

"Offline promotion drives online impact!"

JDS

This is a fun read.

COOL MOOSE

and a

RECLUSIVE GOOSE tm

Website Development / Audio Video Streaming

Blogs & Wikis

"We're the herd that gets you heard,

and a

reclusive goose which gives your identity a boost!" (tm)

Use Concepts From Our Sure-Footed, Moose / Goose Sites

"Where Site Content Doesn't Trip Over Flash!"

DARTMOUTH COLLEGE

-- Alumni Websites --

Yours Truly, Past Webmaster

DARTMOUTH COLLEGE - Winter CarniVAIL

(

HOME PAGE

)

DARTMOUTH COLLEGE - Class of '65: Former Main Site

(

HOME PAGE

)

DARTMOUTH COLLEGE - Class of '65: Reunion Site

(

HOME PAGE

)

DARTMOUTH COLLEGE - Class of '64: Sportsbook

(

HOME PAGE

)

DARTMOUTH COLLEGE

-

Better Than Baker

(

HOME PAGE

)

Relaunch on 01/30/13 "MY DARTMOUTH MASCOT"
.

"Johnny HiHat"

DJ / MC | Productions & Entertainment | And yes... Cats!

From youth, I 've owned pairs of drum sticks. I'm not an excellent drummer, but this never stopped me from pounding out a beat. I also can't carry a tune... so rhythms have been more important to me than words. The sticks-met-the-music in DJ Johnny HiHat, a hihat being the name of the rhythm cymbal that usually keeps the off-beat. From DJ-ing, HiHat is expanding into entertainment / event management. What about the cats? It's a long story that is explained in the site... But the common thread between DJ/MC-ing and Cats is the word "Tuxedo."

JOHNNY HiHAT and his Status Cymbals (tm)

DJ / MC Plus Full Event Services

HiHAT ENTERTAINMENT BUSINESS DEVELOPMENT

Music

SHERMA ANDREWS

(

HOME PAGE

) Published / Online Presence & BizDev

SLOWHAND GRAFFITI

(tm) (

HOME PAGE

) Published / Online Presence & BizDev

Venues & Events

"Great Storms Announce Themselves With A Gentle Breeze!"

Our purpose is to finger the whispering winds that portend trouble.

Audits, Recommendations & Commentary of Venues & Events

What's New Pussycat?


" Lots New, Coolcat! " Visit Our Site.

Perfecting A Breed Of Polydactyl Tuxedo Cats
.

"Go Johnny"

Some Of The Ventures In Progress, Past Ventures

Abandoned Ventures... Joint Ventures To Be Added

"Entrepreneurs mind their own business!"

Although I don't bet on sporting events or games of chance, I'm a "all-in" when it comes to a business ventures. It's a paradoxical mindset of perceived control, because to me roulette with certain odds seem unwinable... while "the cards," which are always stacked against an entrepreneur, seem beatable. Go Figure!

One day through the primeval wood,
A calf walked home as good calves should
But made a trail all bent askew,
A crooked trail as calves all do.
Since then three hundred years have fled
And I infer the calf is dead.
But still he left behind his trail,
And thereby hangs my moral tale.

The trail was taken up next day
By a lone dog that passed that way;
And then a wise bellwether sheep
Pursued the trail o'er vale and steep.
And drew the flock behind him, too
As good bellwethers alwavs do.
And from that day, o'er hill and glade,
Through these old woods a path was made.

And many men wound in and out,
And dodged and turned and bent about.
And littered words of righteous wrath
Because 'twas such a crooked path.
But still they followed... do not laugh
The first migrations of that calf.
This forest path became a lane,
That bent and turned and turned again.

This crooked lane became a road,
Where many a poor horse with his load


Toiled on beneath the burning sun
And traveled some three miles in one.
And thus a century and a half
They trod the footsteps of that calf.
The years passed on in swiftness fleet;
The road became a village street.

And thus, before men were aware,
A city's crowded thoroughfare.
And soon the central street was this
Of a renowned metropolis.
And men two centuries and a half
Trod in the footsteps of that calf.
A hundred thousand men were led
By one calf near three centuries dead.

For men are prone to go it blind,
Along the calf-paths of the mind,
And work away from sun to sun
To do what other men have done.
They follow in the beaten track,
And out and in, and forth and back.
And still their devious course pursue,
To keep the path that others do.

They keep the path a sacred groove
Along which all their lives they move,
But how wise are you, in this behalf?
Do you follow that primeval calf?

"Do what you can with what you've got."

Teddy Roosevelt



Sottile With Stallion "Graham Creed"

PAST HORSE RELATED VENTURES

EQUINE EQUITY (tm)

Pending Development

NEWPORT COACH & CARRIAGE COMPANY(tm)

Past Venture, Historical Publishing Pending

SECRETARIAT & STABLES IMPRINTED WARE

Past Venture, Historical Publishing Pending

OTHER PAST ENDEAVORS



Click On Image To Enlarge

AMERICA'S CUP

SCORE CARD

Past Venture

Historical Publishing

Pending
.

"Johnny Be Good"

Man Alive | The Good Prince | We The People Rule | Venues & Events

I took one manadatory sociology class... and one mandatory political science class in college.

If you told me that someday, I would be hooked on the confluence of these disciplines, I would have laughed. Well, the laugh is one me, for I have a passion for topics in a focused area. And, I have invested great time and personal money in pursuing those matters which are important to me. Under the broad umbrella of Man Alive / Humankind Is Back , The Good Prince of Darkness, Venues & Events, and We The People Rule I disseminate thoughts, battle bias, and take actions. Often, my challenges are now in the form of long emails. Some of these activities will seek grant funding; others may go commercial, or remain self-funded to preserve freedom.

As a result of the Iraq & Afghanistan Wars, with a colleague, we launched a charity to make known the needs of war veterans. It is called, "After The Bugles," so named because after the fanfare of a hero's heartfelt return from battle, the hero, with needs both expressed and latent, fades into the next day's news. Our organization's charter is to work with select, high-ranked, veterans' charities to assist them.

AFTER THE BUGLES

(tm) (

HOME PAGE

) In support of wounded vets and surviving families

Gun salutes (canon or howitzer) have a rich tradition originating in naval protocol. Foreign naval ships, upon entering a harbor, would fire-off their canons to empty breeches thus showing peaceful intentions. Overtime, the host country began returning "fire" as a courtesy "handshake" of sorts. Also over time, the number of volleys was used came to indicate the stature of the visiting person. Eventually, by convention, 21 guns were reserved for the highest rank, i.e, heads of state. Less volleys honored less important persons.

The rifle salute (in proper military terms, a rifle is not a "gun"), which one sees at cemetaries, is actually not a part of this foregoing gun salute tradition; however, it uses the same number volleys, 21. Regardless, the honoring salute is over within seconds. The flag which drapes the fallen hero's coffin is cerimoniously folded and given graveside to the next of kin with regimented words. Thereafter, the public honors fade.

I created 21 WORD SALUTE to provide a FREE WORLDWIDE SITE so that our fallen heroes are not forgotten... that family, friends, and citizens can PERPETUALLY honor them. Using the tradition of 21 for the highest rank, as every hero should be, 21 WORDS -- as keywords, in a sentence(s), or in combination -- are used to express what a fallen hero's life meant to the render of the salute. 21 WORDS... that's it. There is a link to another EXCLUSIVE memorial site, in which additional eulogies and comments can be made, videos attachedand even links to other sites such as Legacy.com can be inserted. This site is fee based.

21 WORD SALUTE

(tm) (

HOME PAGE

) Words in tribute to fallen heroes

OTHER CHARITABLE ENDEAVORS

TOM GIDDINGS SCHOLARSHIP

(

HOME PAGE

) Awards to BEST STUDENT in Pittsfield MA.

This is the LARGEST HIGH SCHOOL SCholarship in the City.

MAN ALIVE... HuMankind Is Back!

(tm) (

HOME PAGE

) Issues of Decency

DEDUCTIBLE DONATIONS

(

HOME PAGE

) General information of vehicle donations

Brokerage Matching 501(c)(3) Organizations with Outlets For Assets Donated To The Charity.
Life's A Trip!
And, the road is a-l-w-a-y-s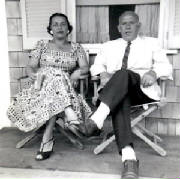 *
I dedicate this site to my parents, Mary Sonsini and Anthony Sottile... Mr. & Mrs.
It was - and still is - through their guidance that I was given the confidence to explore.
I believe that every person has a page like this one and people who inspired its creation.
So, I encourage others to build a site... It's a gift back to those people who gave you yours.
 
 
 
 
 
 

SONG

Credit for the great

background track

Enigma's

The Age of Loneliness

(Carly's Song)

From the acclaimed album

"The Cross of Changes"

If you like what your hear,

buy it online at Amazon

<<< Click on left image for SONG.

Click right image for ALBUM >>>

ALBUM

 
 
 
 
 
 


Click Image To Enlarge & Print
Click Below To Help
© John David Sottile 2002 -> Forward